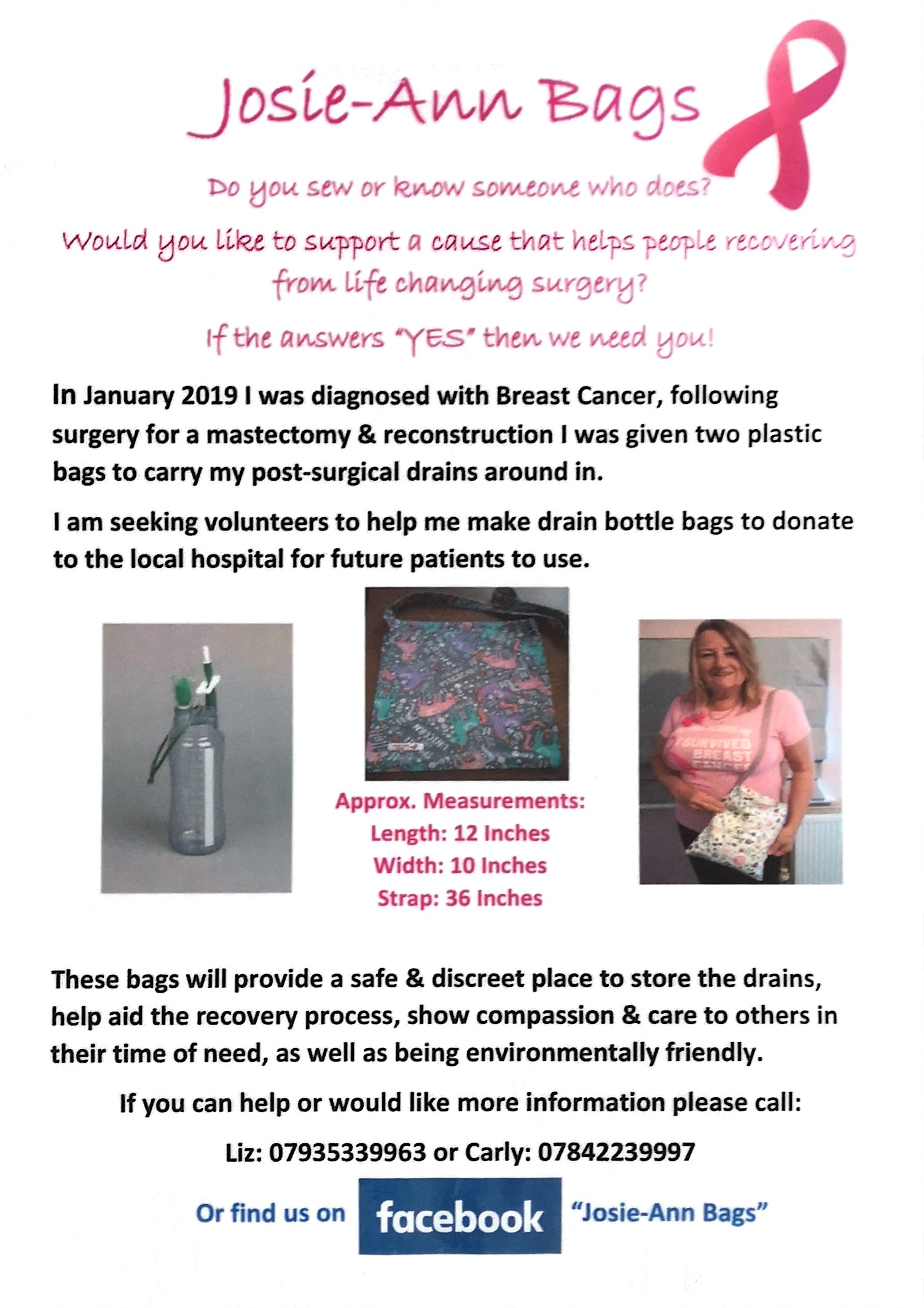 "Josie-Ann Bags" makes 200 drain bottle bags for the ward
In January 2019 Liz was diagnosed with breast cancer and underwent mastectomy and reconstruction. Due to having to carry her drain bottles round in plastic bags whilst on the ward, she decided  alongside volunteers to make and donate bottle bags to the ward. To date she has donated 200 bottle bags to help aid the recovery process, show compassion and care to others in their time of need.
If you would like to help or find out more information please contact
Liz: 07935339963 or Carly: 07842239997 or find her on facebook "Josie-Ann Bags".