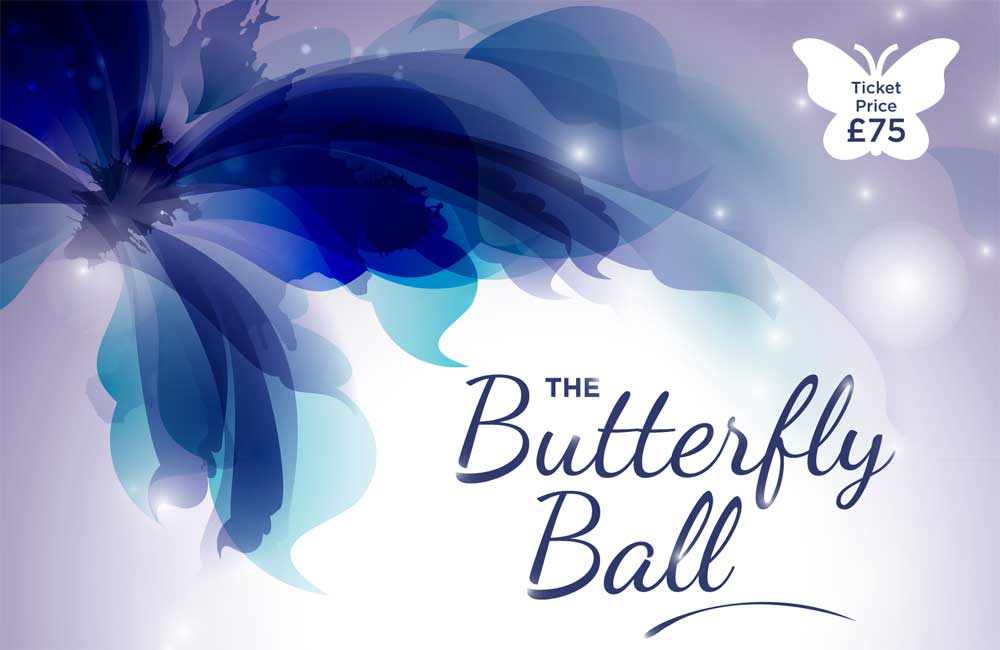 The Butterfly Ball – October 2016
One of the highlights of BRA's annual fundraising events is The Butterfly Ball and this year's promises to be extra special.
The black tie ball will be held on 22nd October at the elegant Stockbrook Manor Golf club in Billericay, Essex. Along with dinner, dancing and live music there will be an opportunity to bid for some fantastic prizes at our charity auction and a very special guest appearance by Suggs from Madness. Dave Monk from BBC Essex will also be our master of ceremonies.
The BRA charity was founded twelve years ago. Since then our charity  has gone from strength to strength. We have supported over 4000 patients who have visited the Breast Reconstruction Awareness support evenings and we have raised funds towards specialist equipment for the wards, high dependency unit, operating theatres, equipment for use in the clinics, nipple tattooing and provision of garments for patients undergoing breast reconstruction.
The charity has been successful due to the tireless work of our nursing staff and the patients in providing a wonderful resource to support various aspects of breast reconstruction.
We hope you can join us to help us raise funds for a state of the art microscope which costs around £100,000 and will enable us to perform very small artery and vein connections and lymphoedema surgery. This will open new avenues of reconstructive and lymphoedema surgery to our patients.
Tickets are almost sold out so please contact Jayne Night on 01245 515862 or email us soon if you would like to attend.